Don't you just love having a new car or motorbike? Remember that thrill you feel when you hit the road with your new vehicle and how you loved to show it off? Sadly, we can't make our cars or motorbikes new again, but the good news is, you can definitely add flare to it with liquid metals. With liquid metals and creativity, you can hit the road with that same level of pride that you felt when your motorbike or car was still new!
Why apply Liquid Metals on Vehicles?
Liquid metal provides emphasis to your vehicle's features 
Instead of coating your whole motorbike or car with liquid metals, you may opt to choose a specific feature to highlight or decorate. This will help emphasize your motorbike's features such as shown in the picture above.
Try choosing tones like gold, silver, and brass for a classic, rustic feel that will make everyone's head turn.
Liquid metal is an elegant, cost-effective way to add glamour to your vehicle
Adding a coat of liquid metal to your motorbike does not cost as much as total remodelling. Plus, it is a surefire way to add personality to your vehicle and you can experiment with different textures and colours.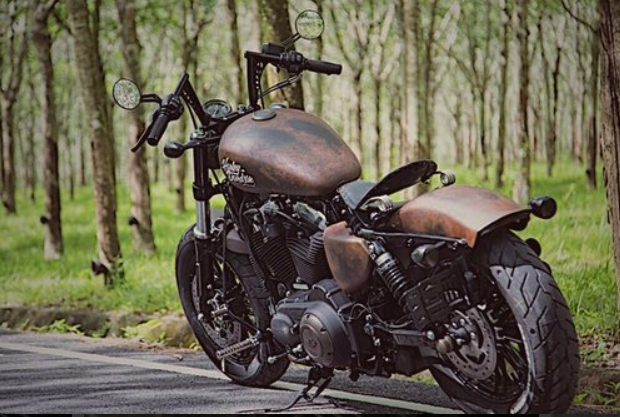 Liquid metal coatings are durable and easy to maintain
LIQMET liquid metal coats can last up to 30 years. Because liquid metal coatings are prepared from real metals, it also exhibits its durability. Based on our tests, there was no visible change in liquid metal's appearance, adhesion, and colour even under changing weather conditions. Liquid metal-coated car or motorbike is also easy to clean as it has a smooth and glossy surface. 
Lots of colours to choose from
Not a fan of rustic colours? No worries! There are liquid metals available in shades of blue, green and more. At LIQMET, we offer 16 metal tones to choose from. We're sure one or more of our shades will complement your taste or colour preferences. Plus, our line of liquid metal coatings is suitable for almost any substrate.
What are you waiting for?
Add flare to your motorbike or car with liquid metal coatings.
Order your own LIQMET liquid metal today!
We deliver worldwide (except Bahrain). 
We can also help you find a registered applicator world-wide to help you achieve the metal finish you're aiming for. Contact us today or
click here
.