Incorporating themed home interiors is a way to set your home apart from the typical modern homes designs. You can add your personal touch with themed rooms and decorative pieces. Each theme has critical elements that represent their individuality. 
Metal is one element present in almost every interior design. It's a good thing that we live in a high tech modern world that a regular vase can transform and appear like it's made of silver metal just by adding a layer of liquid metal coat. Can you imagine the cost of having a decorative vase cast using real silver or gold? I'll have to hide it inside a vault! Using LIQMET's liquid metal coat is a perfect alternative to achieve the glam of precious metals incorporated in some home decorations. With this said, let's move on to some themed home interiors ideas using pieces of metal accent.
Industrial/Steampunk
Industrial home design is gaining more popularity, especially in the bachelors of today. The modern industrial home interior exhibits a rustic and unfinished look that is seen as practical and current. Typical features of this model are exposed pipes, beams and wires. We recommend using dark-coloured metal coats like bronze, brass and copper for exposed pipes to add a little glitz and character. To brighten up the ceiling, use drop lamps coated with gold, pewter or chrome. 
Steampunk interior design takes industrial interiors to a new level. Based on a fantasy world during the industrial era, steampunk has a distinctive appeal that only a steampunk genre enthusiast will appreciate. Steampunk embodies a retro-futuristic appearance. Imagine you are living at the time the steam engine was invented. Seeing the mechanisms behind such an invention would also blow your mind! To have a clearer view of steampunk-themed interiors, let's look at the image below.
Don't worry if you aren't prepared for extensive renovations. You can still introduce the steampunk vibe into your home by adding decorative objects from the Victorian and industrial eras. If you have a ceiling fan installed, you
can coat the blades with copper or brass with a brushed surface to complete ana timeworn look taking you back to the industrial era.
For DIY enthusiasts, there are various decorative inspirations online you can use. Some materials you need are tubes, gears, and wires. Adding metallic studs on leather pieces like sofas or drawers will definitely bring that vintage flair.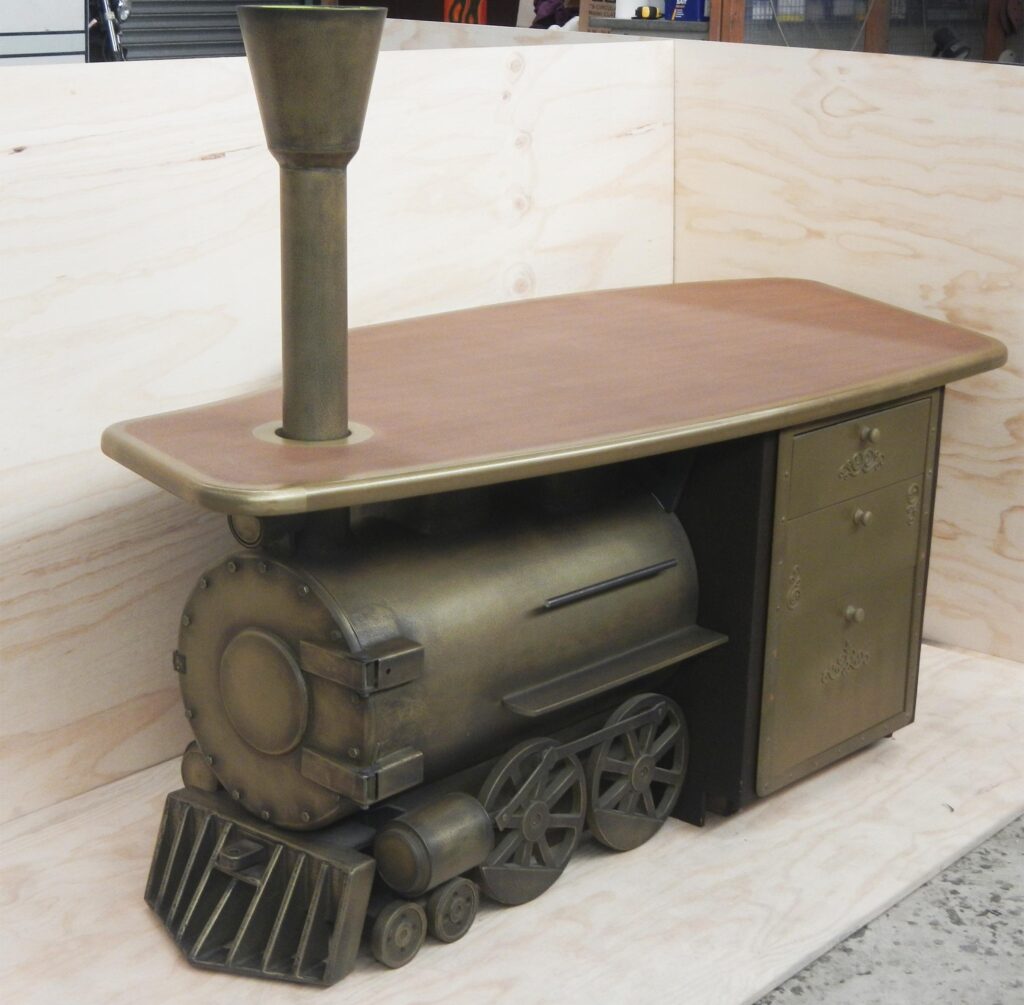 Art Deco
Art deco theme home interior remains to be one of the favourite classic interior themes. The 1920s Art deco expresses a bold and artistic air featuring geometric shapes, using steel and gold furniture. Art deco interior design started in the golden industrial age that transcended into the great depression. This embodies luxury despite the economic struggles. Mirrors, rich leather and metal tone such as gold, silver, and chrome were abundant in home interiors. Nothing says extravagant than using these materials.
Don't be afraid to bring out the artist in you and mix metallic shades like silver and gold. This combination complements your fine wooden furniture crafted from mahogany or ebony. You can also add a touch of gold to your dark table or countertops to create a marbled look. Don't forget to use warm lighting. This will set a sophisticated and relaxed ambience.
Contemporary
White, grey, stainless steel, nickel, chrome, sleek and clean finish, this is basically what contemporary interior design represents. The modern interior design theme has a crisp and deluxe ambience. Having a minimalist design, the pieces of furniture used are practical and decorative. A classic example is a metallic coloured coffee table. It functions and serves as the living room highlight.
Hollywood
What better way to highlight over the top and luxurious Hollywood glam than by using liquid metal? The shinier, glitzier your accent wall or furniture, the better. When we think of Hollywood glam, grand chandeliers and gilded mirrors automatically come to mind. Hollywood glam is dubbed as the golden age. This model embraces a mix of the luxurious era of art deco, neoclassical to midcentury. However, the extravagance of Hollywood interior design has toned down a bit. In today's modern trend, gold and silver are used in a high fashion and elegant way. 
Note that there is a tendency to tip a high glam to tacky due to the grandiose and over the top flair displayed in Hollywood glam. Here are some tips to consider. Stick to classic colours and only use liquid metal coats on decorative accents. Incorporating patterned fabrics on floorings like black and white checkered pattern, animal prints, or trellis designs is also unique to a Hollywood glam interior design.
Asian Inspired/Oriental Design
Asian inspired interiors are dramatic and culture-based. Oriental design highlights countries such as Japan, China, Thailand and other popular Asian countries. One of the most popular Asian inspired interiors is Feng Sui. Feng Shui is part of Chinese culture that serves as a guideline to harness balance and good fortune with the correct placement of objects and charms. Red, green and gold are the most popular colours that represent wealth, peace and luck. Chinese zodiacs, Gods and mythological beasts are to counter negative energies
Contrary to the grand and vibrantly coloured Chinese Feng Shui interior, Japanese inspired interiors highlight a clean-lined, simple and minimalist design. Natural and zen embodies a Japanese inspired theme that features bamboo and stones. Sakura flowers and pottery are also unique to this country.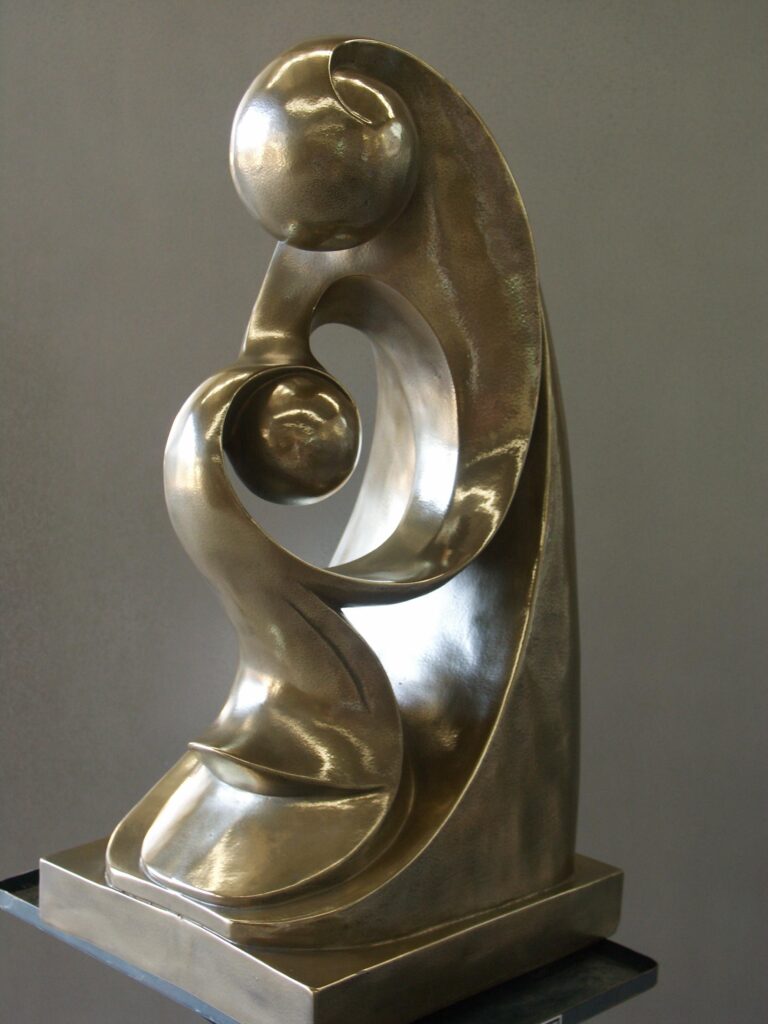 Bottom Line
Introducing a theme in your home interior is a way to express your personality and make your living space more enjoyable. Sometimes, it's all in the ambience that can set your mood day in and day out. Adding a touch of a LIQMET liquid metal coat is an excellent way to enhance any theme. Using liquid metal is the practical choice for home makeovers and restoration. Why purchase a new one if you can easily recreate what you have just by adding a new layer of metal coat?
#metalcoated #liquidmetal #signage #homedecor #interiordesign #liquidmetalcoating