Contemporary Decorative Wall Art Home Design Ideas with Liquid Metal Coatings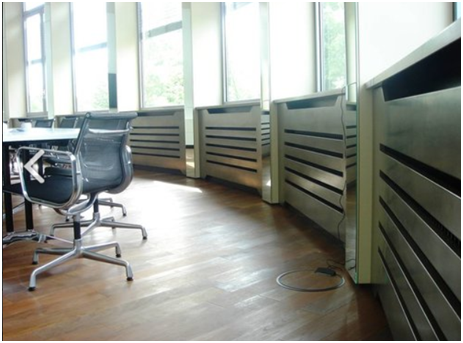 I was browsing through Instagram when an image of decorative wall art grabbed my attention. It was simply made of a bronze wire, patterned with three hollow birds perched on a branch (I assume). The metal wall art was placed against a plain white wall just on top of an entryway table. It gave the section a sleek and fresh contemporary appeal. This made me realise we don't need bulky decorative pieces to enhance a room. A space-saving and straightforward contemporary wall art will do the trick.
A contemporary metal wall art equates to a modern, neutral, and minimalist type of design, popular with the younger generation. Contemporary decorative metal wall arts are suitable for offices, commercial spaces, apartments, and homes. Because less is more is the mantra for modern interior design, it is a must that every decorative wall art stands out.
To help you spruce up your home, here are some contemporary decorative wall art ideas you can replicate with the use of liquid metals.
1. Sunburst Mirror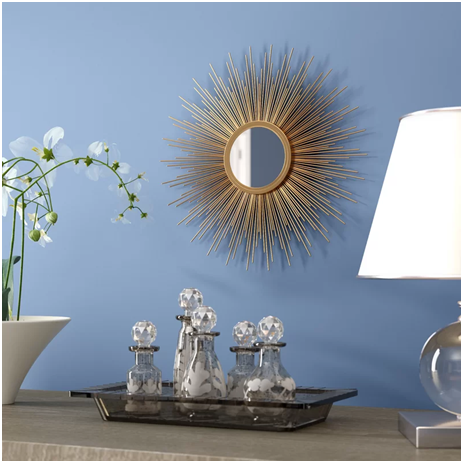 You can find a sunburst mirror accent in every interior home store. These are usually offered with a metal or wooden frame. If you already have this at home, add a personal touch and make it stand out by spraying LIQMET antique brass, bronze, or gold metal coating. The metallic shimmer alone will accentuate each curve and points, complementing a clear central mirror. You can place this above your entryway table so you can check your appearance as you go out.
2. Starbursts
Starburst decorative wall accent with liquid metal is ideal as a living room backdrop or on a featured wall. These are round with a spray of pointed wires. You can use our smoked chrome, bronze, or platinum metal coating for a tasteful and classy vibe.
3. Panelled Wall Art Design
Panelled wall art is a type of wall art decoration with liquid metal you can replicate using your imagination and artistry. The patterns you can create will be one of a kind, making it ideal as a highpoint on your featured wall at home or office. This type of metal wall art is so hot right now that you can easily make money out of it. You can use two to three soft metal combinations such as platinum, gold, rose, or brass, combined with deeper tones like antique bronze, copper, brass, or iron to add impact and highlight precision strokes. The refinement of the liquid metal alone, together with your creativity, will undoubtedly result in a work of art.
4. Vanity Wall Light
Get your trusty wall light a makeover it deserves with a coat of liquid metal. It is ideal to use a spray gun for these pieces to cover every nook and cranny, giving a professionally completed look. Use our graphite or smoked chrome variants for more masculine flair or rose or platinum shades for a softer appearance. Pair these with warm light to complete a homey and hotel-like ambience.
5. Abstract Circles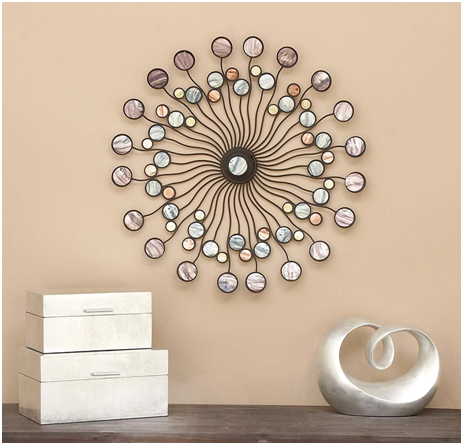 Here is another decorative metal wall art you can replicate using wires, mirrors, or capiz/mother of pearl shells you can find in home depots and DIY arts and crafts stores. Unlike the edgy starburst wall décor, abstract circular wall arts provide a soft and playful appearance brought by curvy vires and rounded ends. This is best suitable to place against a soft beige background. The wires must be sprayed with darker metal coating variants to emphasize the myriad of colors and gloss of shell accent.
6. Wire Wall Art
Wire wall arts are so simple that you can place them on any wall surfaces. Wires are also readily available and easy to manoeuvre that anyone can play and create something out of it. You can make almost any from using wires. One popular wire art you can create is a flower or a set of flowers you can place on corner walls near the bookshelf or windows. These are perfect for your daughter's rooms giving it a feminine touch without taking too much space.
7. Leaf Frames
Leaf and trees are another famous wall accent to give a touch of nature inside your home. Some leafy materials you can use are old Christmas decorations, or you can make one by drying leaves and delicately removing dried surfaces, leaving only their veins. Spray them with a liquid metal coat to make them sturdier in form. You can arrange them creatively inside a hollow frame made of thicker wires or metal tubes coated with dark metal tones. You can use gold, pewter, or silver alternately for the leaves or have a single colour of brass for sophisticated elegance.
8. Plant Frame wall Décor
For plant lovers, add a touch of metal and hang your decorative plants on your wall for a stylish, functional, quirky way to flaunt your love for plants. This design saves you valuable floor space, while the metallic touch gives a neat and luxurious flair to complement the greens.
9. Decorative Wall Shelf
Decorative wall shelves are examples of functional wall art; you can upgrade your wooden wall shelves just by adding a metallic shade. Smoked chrome is a sought after colour to hide dust that may accumulate over time. Its smooth satin finish makes it easy to clean with a duster or a soft cloth.
Final Word
Wall arts are excellent decorations to give personality to a room. It can serve as a functional or purely decorative nature. Whatever type of wall art you choose, the most important thing to note is to choose pieces that blend.
Beautifully replicate these styles by adding a touch of liquid metal. You can create these from scratch, or you can upgrade your current decorative wall arts with a coat of LIQMET. We offer 16 varieties of metal colours to satisfy your taste, from soft rose alloy to sleek dark graphite. We also have our famous Tahiti green and aqua alloy if you are looking for a playful and youthful vibe.